What's Stopping You From Writing and Selling Your Stories?
Welcome to At Home Pro Writers, where anyone can become a writer with the right mindset and guidance. This online writing school is designed to help you achieve your writing dreams, whether you're a beginner or seasoned writer looking to take your skills to the next level.
My mission is to provide you with a supportive community of writers who share your passion for storytelling. I believe that writing is not just a craft, but a way of life - a way to connect with others, to express yourself, and to make a difference in the world.
At Home Pro Writers focuses on deliberate practice, researched techniques, and community to help you become the author you want to be. I know it takes hard work and dedication to make a career out of writing, but I also know it's worth it. I'm an editor and writer whose work has appeared in the Washington Post, WIRED, the Magazine of Fantasy and Science Fiction, Strange Horizons, and many more places. I've been studying the craft of writing for nearly ten years now, working my way up from unpublished writer to having continous bylines in places like The Writer, Writer's Digest, and Lightspeed Magazine.
I'm committed to helping you develop your skills and achieve your writing goals. I'll provide you with personalized feedback and support every step of the way, giving you the tools and confidence you need to succeed.
I also understand that life can be busy and hectic, which is why I've made the courses flexible and convenient. You can learn at your own pace, on your own schedule, from the comfort of your own home.
So, whether you want to write your first novel, improve your writing skills, or take your career to the next level, At Home Pro Writers is here to help you achieve your writing dreams, goals, and intentions. Join the community of writers today and start your journey towards becoming the writer you were meant to be.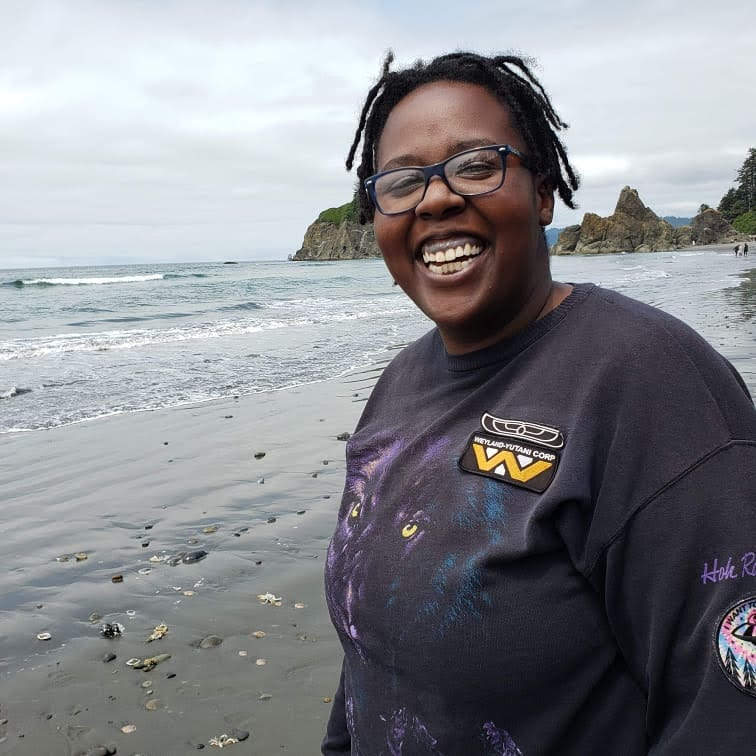 Hi, I'm Aigner Loren Wilson
I'll be your teacher and guide and writing best friend.
In the past few years, I've sold over 100 stories, published more than 300, and have worked with beginners and professionals to help craft their stories and tell their tales. I want to offer all my knowledge and insight to you so that you can make your publishing dreams a reality.
I'm excited to read your stories and hear your words. When you're ready to get started, simply select which course you'd like to take, and we'll begin as soon as you're ready.

If you're ready to start making professional, knowledgeable, and strategic moves in your writing career, At Home Pro Writers is the place for you.
Check out my free resources for writers below. There are over 100 articles and tutorials on various writing topics including how to edit your own work, how to find beta and alpha readers, and more.
They are a great way to see how I teach before diving in to purchase my courses.